Premium dock lines
BEST SELLERS in mooring ropes
Are you still dealing with unsafe and poor quality mooring ropes? Have you been through uncomfortable and dangerous situations in port and at sea due to ropes that do not withstand the proper tension? Are you tired of spending money on products that don't even last a nautical season?
Put an end to these worries and enjoy the peace of mind that our custom-made mooring ropes with a premium offer. These nautical ropes have unparalleled strength, durability, and safety, as well as being fully customizable.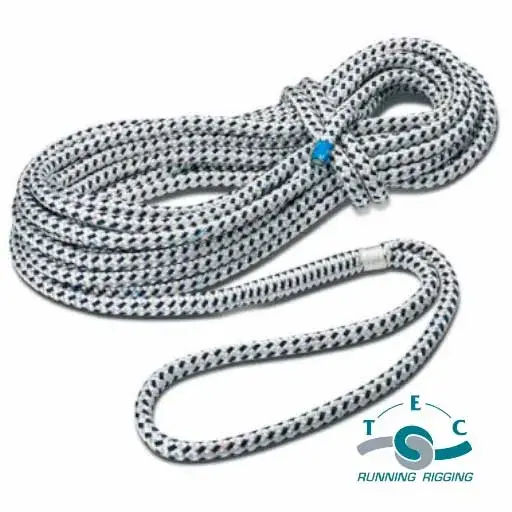 Features of our

custom-made

mooring rope premium:
Stock diameters from 12mm onwards with minimal elongation, strong and secure.
Hand-spliced eye splice for greater safety when mooring.
100% customizable according to your boat's needs.
Option of plastic or stainless steel thimble for greater durability.
Possibility of adding a protective cover to improve functionality.
We work hand in hand with the best manufacturers to guarantee quality and adaptability.
Wide variety of options regarding diameters, elongations, breaking strengths, coatings, colors, and customization options.
Trust Trabajos en Cabos to guarantee the safety of your boat and crew. Our nautical workshop in Palma de Mallorca has carefully selected tools to perform precise tasks without damaging the rope fibers.
Advantages of buying a mooring rope

premium at our nautical store:
Greater strength and safety compared to conventional nautical ropes.
Resistance to wear and tear and durability in demanding conditions.
Floatability and ease of handling.
Customization to adapt to your boat's needs.
Quality guaranteed through the best materials and technologies.
Specialized technical and after-sales service.
Wide variety of options and customization. Efficiency and lower probability of breakage.
Accessible and competitive prices.
Custom-designed for all types of boats and clients.
Don't risk your safety at sea and trust Trabajos en Cabos for your next mooring. Contact us today for a no-obligation quote! Our team of experts will be happy to help you choose the right diameter, features, and options for you, adapting to your budget and needs. Request your quote now!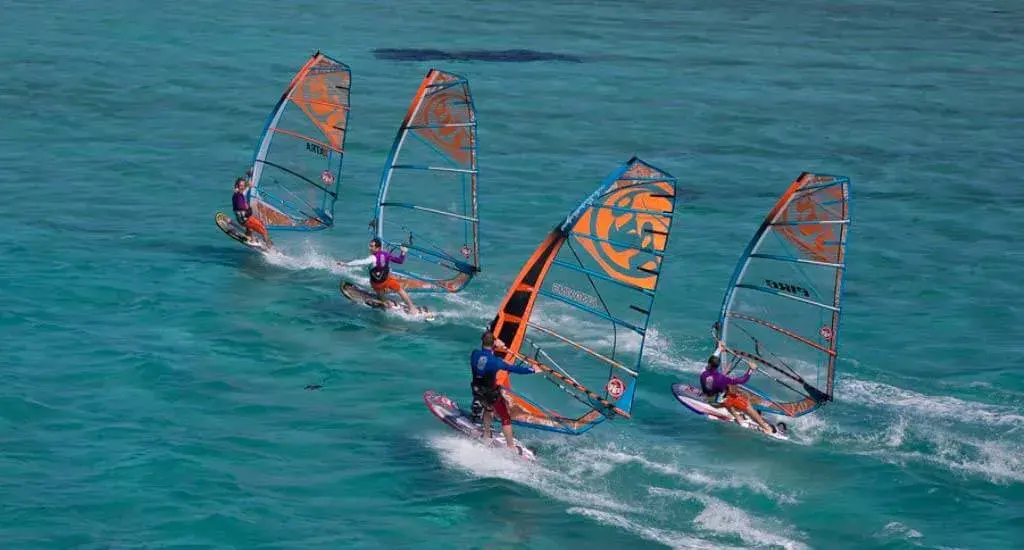 Do you have any doubts?
FREE
Advisory Service
Discover why the best schools and nautical companies
trust us
Frequently Asked Questions about premium dock lines answered by T-E-C
What materials are best for making a premium dock lines?
The best materials include high-strength synthetic fibers such as polyester and polyester with a polyurethane (PU) coating, and synthetic braids such as Dyneema. Each material has its own characteristics and advantages; the choice will depend on the specific needs of your boat and the conditions of use.
How do I know I'm choosing the right diameter for my boat?
Consider the type of boat, length, and weight when choosing the diameter of the mooring rope. Also consider the working load, the number and type of moorings, and the most common way of taking moorings. If you have any doubts, our team will be happy to advise you.
What guarantee does Trabajos en Cabos offer for premium dock lines for mooring boats?
We offer a T-E-C Rope guarantee from the date of purchase, covering manufacturing defects or defects in materials. In addition, we provide post-sale service to assist you in case of any problems or doubts with the product.
What materials do we use to guarantee the durability of our products?
We use synthetic fibers such as polyester and polypropylene, as well as natural fibers such as hemp and jute. The accessories of the mooring ropes are made of stainless steel, resistant to corrosion and wear. We work exclusively with the best manufacturers of nautical ropes and naval rigging.
Why trust our safety mooring ropes premium?
At Trabajos en Cabos, we understand the importance of having the security that your boat and crew are protected at all times. That's why we work exclusively with the best nautical manufacturers such as Nautos, Equiplite, Gleistein Ropes, Harken, Karver, Ronstan, Spiniok, Tylaska, Wichard, Holt, Marlow… to ensure that you are getting a high-quality product.
In addition, our manufacturing workshop has specialized equipment and tools to guarantee personalized service for the specific needs of your boat, which sets Trabajos en Cabos apart from the competition. We don't sell generic products because each boat is unique and requires the appropriate rope.
How do mooring ropes provide greater safety?

Mooring ropes premium offer greater resistance to breakage and wear, which means they can withstand much more tension than a conventional rope. In addition, the process of braiding the premium allows the rope to bend and flex at a flatter angle, reducing the risk of damaging the internal fibers.
If you have more questions or doubts, do not hesitate to contact our team of experts. We will be happy to assist you and advise you in choosing the perfect premium dock lines for your boat. Your safety and satisfaction are our priority!
Benefits of having the best nautical

ropes with grommets for mooring
It was a sunny day in the marina, and David was on his favorite sailboat, the "Aurora", preparing to embark on a new adventure with his friends. While preparing the Aurora and checking the onboard equipment, he couldn't help but notice that the mooring ropes were somewhat frayed. After years of use, exposure to sun, salt, and wind, it was evident that they needed to be replaced.
David, being a good skipper, knew that having high-quality mooring ropes was crucial to ensure the safety of his boat and his friends during their adventures. After thorough research and consultation with friends, he decided to buy mooring ropes with grommets from our nautical store in Mallorca.
Now, David enjoys a series of essential benefits for his boat:
Greater strength and safety: Ropes with grommets provide a stronger grip and superior strength, minimizing the risk of breakage and slippage.
Durability: These ropes are designed to withstand the wear and tear and extreme conditions of the sea, meaning they will last much longer than conventional ropes.
Personalization: David, after being advised by our expert on the diameter, elongation, breaking strength, and coating that best suited the Aurora, only had to choose the color.
Since then, David sets sail with complete peace of mind, knowing that his boat is well moored at all times. Nowadays, David tells us that he only focuses on enjoying his time at sea and living new adventures with his friends.
If you too want to experience the peace of mind that our custom-made mooring ropes with grommets provide, contact us today, and our team of experts will advise you to find the perfect solution that suits your needs and those of your boat.
Take the first step towards a safe and worry-free nautical experience: visit or call us to learn more about our nautical ropes. We are partners in Spain with the best nautical brands on the market such as Nautos, Equiplite, Gleistein Ropes, Harken, Karver, Ronstan, Spiniok, Tylaska, Wichard, Holt, and Marlow. We are here to help you navigate with confidence and safety!
Request your quote now and discover how we can help you improve your boat's equipment
This request is 100% free and does not entail any obligation or commitment to hire the service