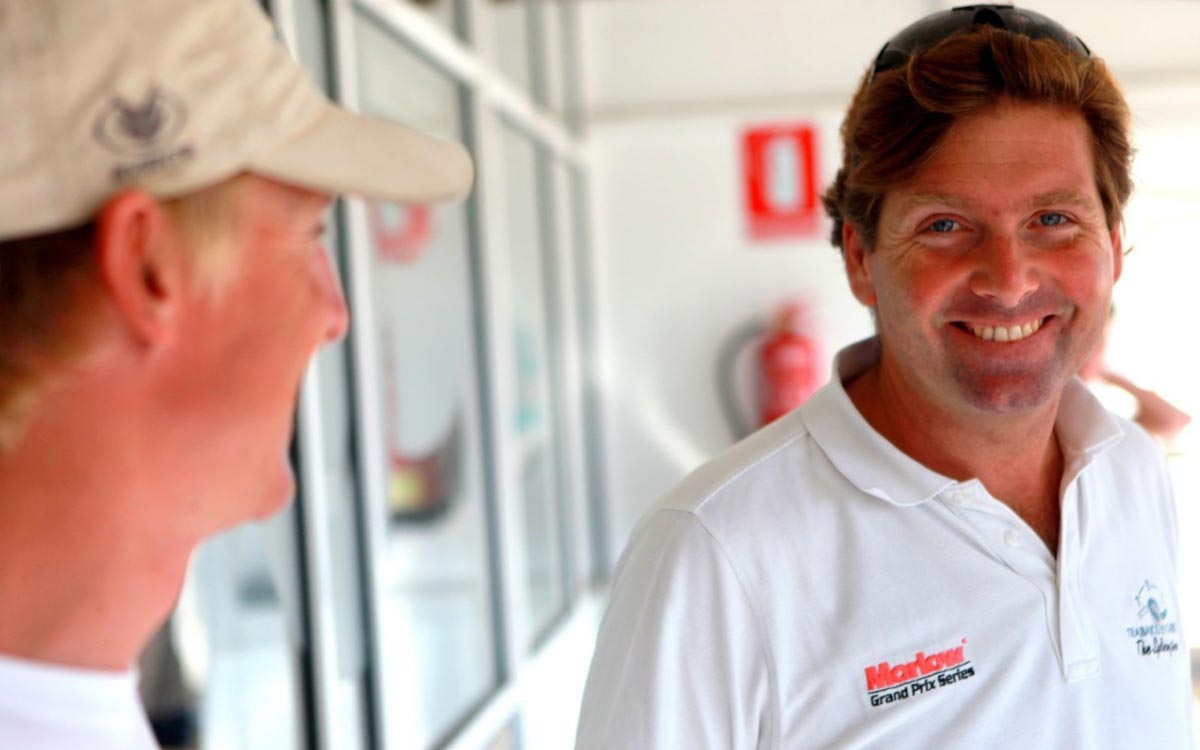 ABOUT TEC
The nautical odyssey of
Trabajos en Cabos
where navigation is our passion
and success in your project, our goal
Get to know our company in depth
and discover a little more about our crew
Hi, we are Trabajos en Cabos, a nautical company specializing in rope work based on the wonderful island of Mallorca, completely passionate about the SEA that we live and breathe the nautical sector like no one else. In 2003 we started our maritime odyssey after many years of sailing and since then, we have helped behind the scenes our adventure partners achieve impressive achievements, working tirelessly and in close collaboration with them.
At TEC, we are truly aware that people and their boats are unique and require a 100% personalized, high-quality service adapted to their needs and requirements. That is why we like to come up with a unique plan for each project, where never in the world do we offer a generic and universal solution,
but instead we adapt our service to what you and your boat need, to help you reach port no matter the sea state.
NOW that you know us, we invite you to:
Book a 100% FREE and completely personalized consultation right now
In the call, our CAPTAIN:
Will carry out a consultation of what you need
Will review the technical aspects of your project
Will indicate which nautical rope and accessories your boat should carry
Will tell you point by point the methodology of TRABAJOS EN CABOS
Will prepare a personalized budget to work arm in arm
This consultation is 100% free and does not involve any obligation or commitment to hire any of our different products or services
Get to know our
work philosophy

a little better

At TEC, we like to innovate by staying up to date with the latest advances in materials and splicing techniques to achieve the best personalized result for each project. Within our ideology is to not promise victories or make false promises with low-quality materials to reduce costs, nor to implement splicing techniques that could harm your safety.

Therefore, within our philosophy, we always work hand in hand with the world's most renowned rope and nautical tackle manufacturers, being named official distributors in Spain for Marlow, Equiplite, Gleistein Ropes, Harken, Karver, Ronstan, Spiniok, Tylaska, Wichard, and Holt.
T-E-C
IDEOLOGY
---
In Trabajos en Cabos
We like
challenges
---
Therefore, as a captain, I encourage each team member to step out of their comfort zone and seek innovative solutions for your boat that will help you enjoy while sailing. With this goal, beyond selling you something,
lthe first thing I offer is personalized and free nautical advice.
In the factory
of marine solutions
---
We apply the latest advances in the production of halyards, mooring lines, tow ropes, sheets… making navigation easier for the adventurous sailors who trust in our know-how.
If your goal is to sail and enjoy the sea, let us take care of everything!
Beyond just designing and manufacturing ropes
---
We provide advice along with a detailed analysis of each project. In addition, we will keep you informed of each step of the process and update you on the progress from our workshop and on the field. We are not and do not want to be just a simple ropes company.
We will be a member of your team!
This consultancy is 100% free and does not involve any obligation or commitment to purchase any of our different products or services
What do people think about
TEC?
James Carrol
1 month ago

For many years I have known and worked with Pachi and the Team at Trabajos en Cabos. From Grand prix 40s and TP52s to mini Maxis their work is world class. Professional, meticulous, reliable, experienced, trustworthy and most of all hard working are all words that I'd use to sum up T-E-C. I look forward to working again with you all in the future.
Jamie Haines
10 months ago

T-E-C and Pachi have been invaluable to our new IRC52 campaign. Not only are the products that they supply the best around, but the knowledge and service that they provide are without doubt the best in the industry. Pachi has been an incredible source of information for me, from just throwing around ideas to providing scientific data about product or system specification. I would not hesitate to send any grandprix racing team to them.
T-E-C
Work Methodology
We have the ocean in our DNA
---
Oh the Sea, how treacherous it is!
Nobody said making CUSTOM ROPES would be easy and, despite this, we are wildly in love with our profession as there is nothing more exciting than facing the challenges posed by the sea!
Together we will achieve success
---
We focus our efforts on understanding the unique needs of your boat and yours. Because as you know, there are no two boats or people alike, and each has a different story!
Improving every day for you
---
At T-E-C, we are not only passionate about navigation, but we are also, and most importantly, proud to be a different nautical company that doesn't settle for doing the same as others.
Take your nautical experience to the next level with our star services!
Be the ruler of the sea with our wide range of personalized marine accessories and show the world your own style
Custom Cable Construction Workshop


UNIQUE IN THE WORLD
With our team of 6 people and a workshop full of specialized equipment for cable manufacturing, T-E-C offers a wide range of products, technical solutions and advice for all types of yachts and sailing boats.
DISCOVER WHAT IT IS